In order to register for the 2016 Virtual Change Management Summit, just follow these simple steps.
Step One: Visit the event webpage and follow the steps to register online.
Step Two: After you complete your secure payment online, you will be brought to the password setup page. Instead of creating a new username and password, simply click the "I have an existing account" radio button, then re-enter your current username and password: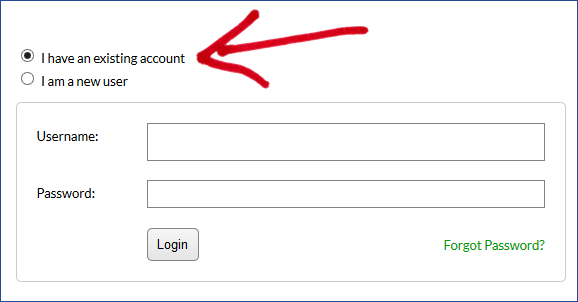 Step Three: That's it!  If you need assistance, please e-mail info@changemanagementreview.com.